Premium Dedicated Servers in Europe
-
Fast and Reliable Hosting Solution
Offshore Server Hosting Europe
EU-Dedicated offers different dedicated servers in multiple locations. For more information about these services, please refer to the following pages. If you want to order something, it can be done very easily within our customer panel. If our standard servers not fit in your particular needs then you can contact us with details. After identifying your requirement, we will offer you customized server setup.
Netherlands (NL) Servers

We never compromise with quality and this is the reason we are well equipped with hardware from reliable and top most brands for our Netherlands dedicated servers. We use EvoSwitch, EUNetworks and GreenHouse Data Centers which are located in Amsterdam, The Netherlands / Holland
Germany (DE) Servers

Our Germany dedicated servers are hosted in Telecity, Frankfurt and Equinix, Dusseldorf, Germany (Deutschland). These datacenters have provisions with individual gigabit fibre uplinks that are connected to different networks in internet considered as peer backbones of network.
Romania (RO) Servers

EU-Dedicated.com offer romanian servers hosted in modern datacenter voxility, located in Bucharest, They operate their own network infrastructure and use latest generation of HP, DELL and Supermicro servers, which offers performance, stability and reliability of the applications and websites as you need.
Standard Network Services
High Availability: 5.5+ Tbps of Bandwidth Capacity
Upstreams: Telia Sonera, Level(3) NTT
100% Redundant Infrastructure
Multiple Gigabit Backbone: Low latency Network
Hardware SLA : 24x7 Real Time Support
100Mbps, 1Gbps & 10Gbps Ports.
Client area features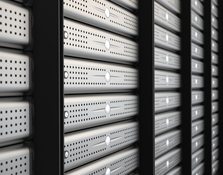 FREE Best Effort SLA
Dedicated Bandwidth Port
24 / 7 / 365 Support
Realtime Reboot Function
Realtime Rescue Mode
Realtime Traffic Uses
Looking for Custom Server..?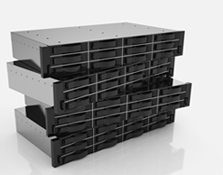 We duly offer custom dedicated servers with high-end hardware such as Dual Quad Core's, upto 1TB RAM and 90TB HDD's, with full 10Gbps dedicated / unshared unmetered bandwidth and many more.
Just ask us
Powered by WHMCompleteSolution