Hosting Dedicated Unmetered 1Gbps & 10Gbps Traffic Servers in Germany
-
YOUR TAILOR-MADE UNMETERED DEDICATED SERVERS
Our Germany unmetered server hosting are guaranteed to be right for you, If you want to be your own boss and work on dedicated hardware for your business success.
EU-Dedicated operates colocation rooms in the most modern and secure data centers in Germany, the Telehouse data center in Frankfurt am Main. The data center is certified according to ISO 27001 by an independent testing institute.
Our infrastructure is fully redundant via well-known Tier 1 carriers and a direct connection to DE-CIX (the largest Internet exchange node in the world) and meets the highest quality and security requirements to achieve maximum performance. Thanks to a highly scalable architecture, we are also able to implement larger projects at short notice.
What is Dedicated Server
Dedictated server make their entire server capacity available to you. The flexible setting enables maximum utilization of all hosting options for operating your websites and applications.
Germany Unmetered Server | 100mbps, 1Gbps & 10Gbps Bandwidth
DDOS Protection | Remote management | HPE hardware | 99.9% availability | Data center in Frankfurt
If you need a Unmetered dedicated hosting, our unmetered bandwidth servers in Germany are guaranteed to be the right choice for you. We offer you a selection of different pre-configured systems from High-quality hardware components and the latest technologies such as the latest AMD Epyc / Intel Xeon E3 / E5 CPUs in connection with DDR3 / 4 as well as with and without ECC error correction are used. However, the focus is on the individually given possibility to equip your dedicated server according to your wishes . All servers comes with 5Tb metered bandwidth on 100mbps & 1Gbps port. Take advantage and Buy Germany Serve Now
Robust Connectivity - 100Mbps, 1GE, 10GE Dedicated Uplinks | GUARANTEED True Unmetered Bandwidth - No Cap Restrictions on Port Utilization
Most Reliable - HP / DELL Bare Metal Server with 99.9% uptime.
State-of-the-Art - TIER III+ Datacenter | Advanced Infrastructure.
Speed Test IP Germany - 37.58.58.140 | 100Mb Test File
Features - Full Root Access | DDOS Protection | IPMI Access | Private Networking | Control panel for OS Reload, RDNS, Traffic Stats, Reboot, Rescue Boot
Setup Time - 1 - 48 Working Hours (Pre-configured Servers) | 1 - 3 Working Days (Custom Setup Servers)
| Server | RAM | HDD | Bandwidth | Port Speed | Data Center | Price | Order Now |
| --- | --- | --- | --- | --- | --- | --- | --- |
| Intel Quad Core E3-1230 | 16GB DDR3 | 4x 1TB SATA | Unmetered | 1Gbps Unshared | Telecity | € 169.00 | Buy Now |
| 2x Intel Quad Core E5620 | 32GB DDR3 | 6x 1TB SATA | Unmetered | 1Gbps Unshared | Telecity | € 189.99 | Buy Now |
| Intel Xeon E-2174G | 32GB DDR4 | 2x 480GB SSD | Unmetered | 1Gbps Unshared | Telecity | € 209.99 | Buy Now |
| AMD 16-Core EPYC 7302P | 64GB DDR4 | 2x 480GB SSD | Unmetered | 1 Gbps Unshared | EvoSwitch | € 249.99 | Buy Now |
Germany Dedicated Fatures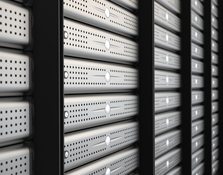 FREE Best Effort SLA
Dedicated Bandwidth Port
24 / 7 / 365 Support
Realtime Reboot Function
Realtime Rescue Mode
Realtime Traffic Uses

NL E3 1230 8Gb 100Mbit
Starting €59.00 /Month
Intel Xeon E3-1230
4x 500GB SATA HDD
8 GB RAM
100 Mbps Unmetered Bandwidth
LEARN MORE
Powered by WHMCompleteSolution