Hosting Dedicated servers in Frankfurt and Dusseldorf
-
UNMANAGED ROOT DEDICATED SERVERS
Germany Metered Servers are located in Telehouse and Equinix data centers in Frankfurt am Main, Europe's financial telecommunications center. Each data center is equipped with a secure power system and certified according to ISO 9001 Management Quality, ISO / IEC 27001 Information Security Management, ISAE3402 / SSAE16 Type 2 Audit of Service Management, PCI-DSS Payment Card Industry Data Security Standard.
The data center is directly connected to the Europe-wide IP network via a fully redundant structure with a total capacity of 10Tbps. Backbone connects the data center directly to important IX locations (Internet Exchange) in Europe, Asia and America enables the operator, together with its partners, to operate public peerings with all major IP carriers, ISPs and content providers. There are also several private peering points .
What is Dedicated Server
Dedictated server make their entire server capacity available to you. The flexible setting enables maximum utilization of all hosting options for operating your websites and applications.
Private Germany Dedicated Servers
DDOS Protection | Remote management | HPE hardware | 99.9% availability | Data center in Frankfurt
Germany Server Hosting are located near the DE-CIX in Frankfurt am Main. We offer maximum performance with the latest generation of servers based on HP Enterprise ProLiant ™ hardware and the latest Intel® Xeon® processors . You have the option of adapting the hardware and support services individually to your requirements. In all you get powerful dedicated servers - plus 99.9% uptime, dedicated 1G / 10G port, KVM remote access, Free DDOS Protection, Hardware SLA and OS re-install / rescue system.
Robust Connectivity - 1GE, 10GE Dedicated Uplinks | Premium Metered Bandwidth | Multiple redundant backbones
Most Reliable - HP / DELL Bare Metal Server with 99.9% uptime.
State-of-the-Art - TIER III+ Datacenter | Advanced Infrastructure.
Speed Test IP Germany - 37.58.58.140 | 100Mb Test File
Features - Full Root Access | DDOS Protection | IPMI Access | Private Networking | Control panel for OS Reload, RDNS, Traffic Stats, Reboot, Rescue Boot
Setup Time - 1 - 48 Working Hours (Pre-configured Servers) | 1 - 3 Working Days (Custom Setup Servers)
NOT Allowed - Mass Mailing, Port / Network Scan, IP header modification, DDOS Attacks | Allowed - Streaming, IPTV, VPN Node, TOR Node
Server
RAM
HDD
Bandwidth
Port Speed
Data Center
Price
Order Now
Intel Quad Core Xeon E3-1230
16GB DDR3
4x 1TB SATA
100TB
1 Gbps Unshared
Telecity

€ 49.00

Buy Now
Intel Quad-Core Xeon E-2274G
32GB DDR4
2x 1TB SATA
30 TB
1Gbps Unshared
Telecity

€ 89.99

Buy Now
2x Intel Quad Core E5620
32GB DDR3
6x 1TB SATA2
30 TB
1Gbps Unshared
Telecity

€ 89.99

Buy Now
2x Intel Deca-Core E5-2650v3
64GB DDR4
960GB SSD
4x 1TB SATA
30TB
1 Gbps
Telecity

€ 129.00

Buy Now
Intel Quad-Core Xeon E-2274G
32GB DDR4
2x 480GB SSD
30 TB
1Gbps Unshared
Telecity

€ 109.99

Buy Now
Dedicated Servers in Germany Features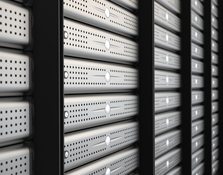 FREE Best Effort SLA
Dedicated Bandwidth Port
24 / 7 / 365 Support
Realtime Reboot Function
Realtime Rescue Mode
Realtime Traffic Uses

NL E3 1230 8Gb 100Mbit
Starting €59.00 /Month
Intel Xeon E3-1230
4x 500GB SATA HDD
8 GB RAM
100 Mbps Unmetered Bandwidth
LEARN MORE
Powered by WHMCompleteSolution